Europe´s Economy Turns Green
Dr. Robert Habeck
signing ZeroOne!
---
Vice-Chancellor of Germany & Federal Minister for Economic Affairs and Climate Action visiting Unleash Future Boats GmbH
Bringing Future Mobility on the Water to Life
Management team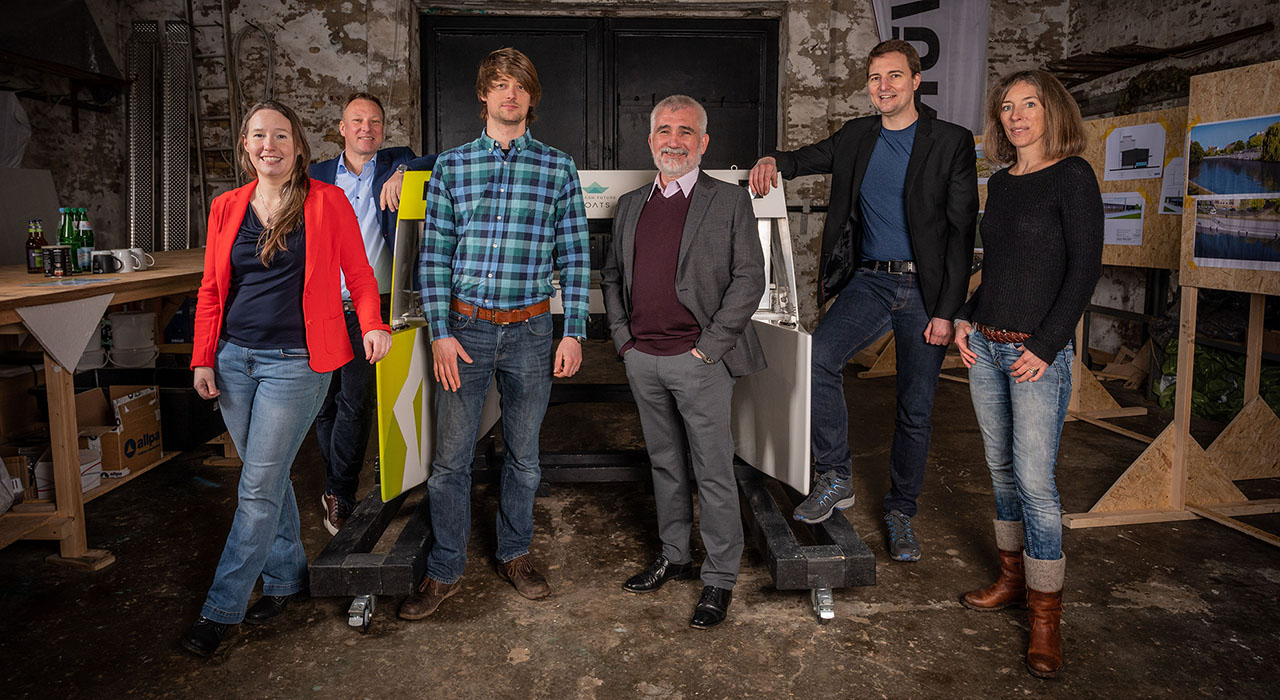 Unleash Future Boats is a DeepTech Start-up providing solutions for the biggest problems in shipping: environmental pollution and low water. Shipping is responsible for 2% of all greenhouse gas emissions, diesel, residues and lubricants pollute the oceans, and conventional boats are also very noisy. Climate change is causing low water levels on many shipping routes, which leads to restrictions in shipping. Urbanization is increasing population and traffic, so new ways of transportation are urgently needed.