Accelerating future mobility
Unleash Future Boats Solutions
FUTURE ONE
Electrical, autonomous boats with fuel cells and green hydrogen. Completely zero emission, it offers solutions for clean and sustainable mobility on the water.
CARGO ONE
True zero emission logistics on the water, driving green growth future economy! Electrical autonomous transportation, powered by fuel cells and green hydrogen.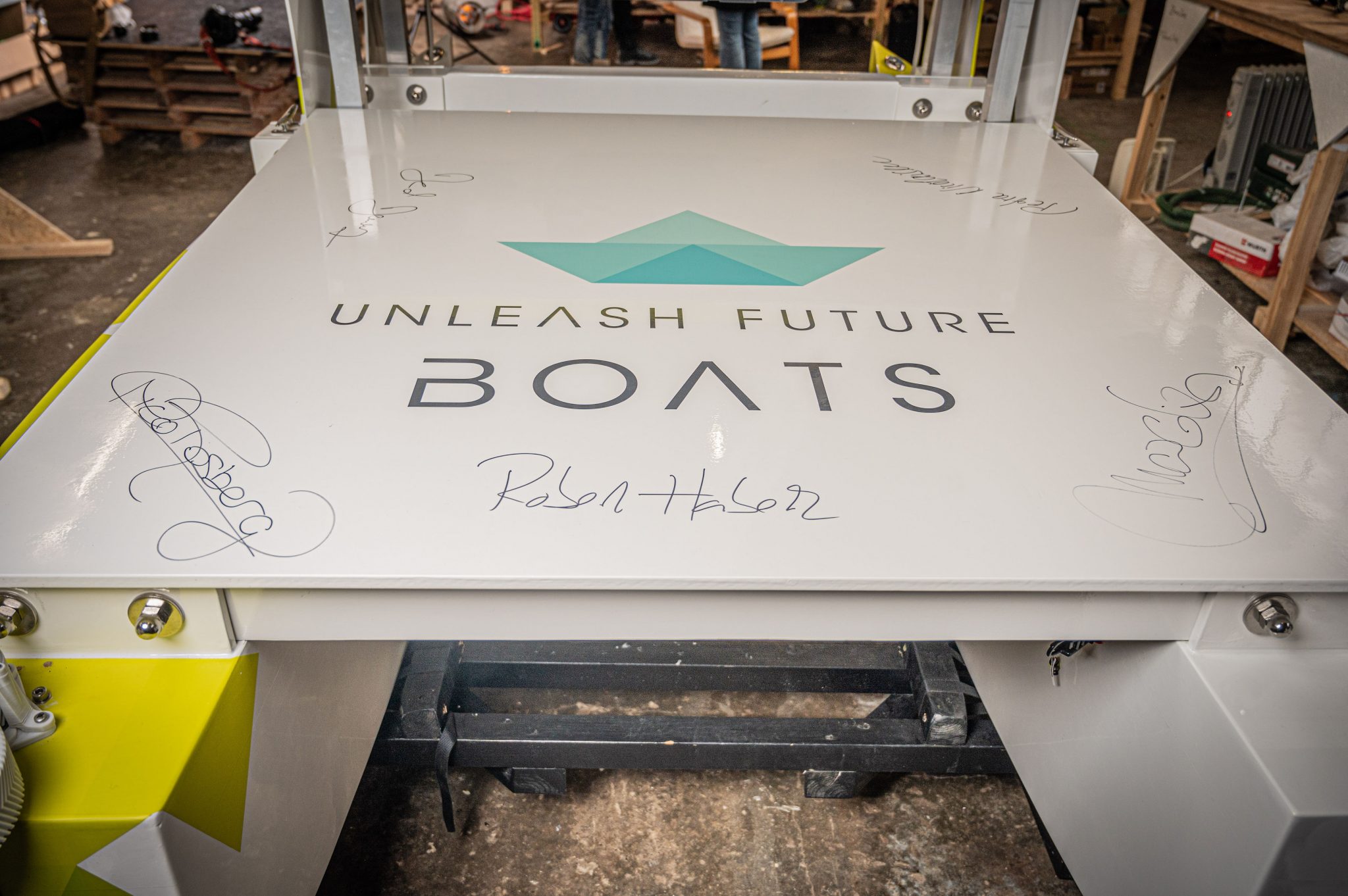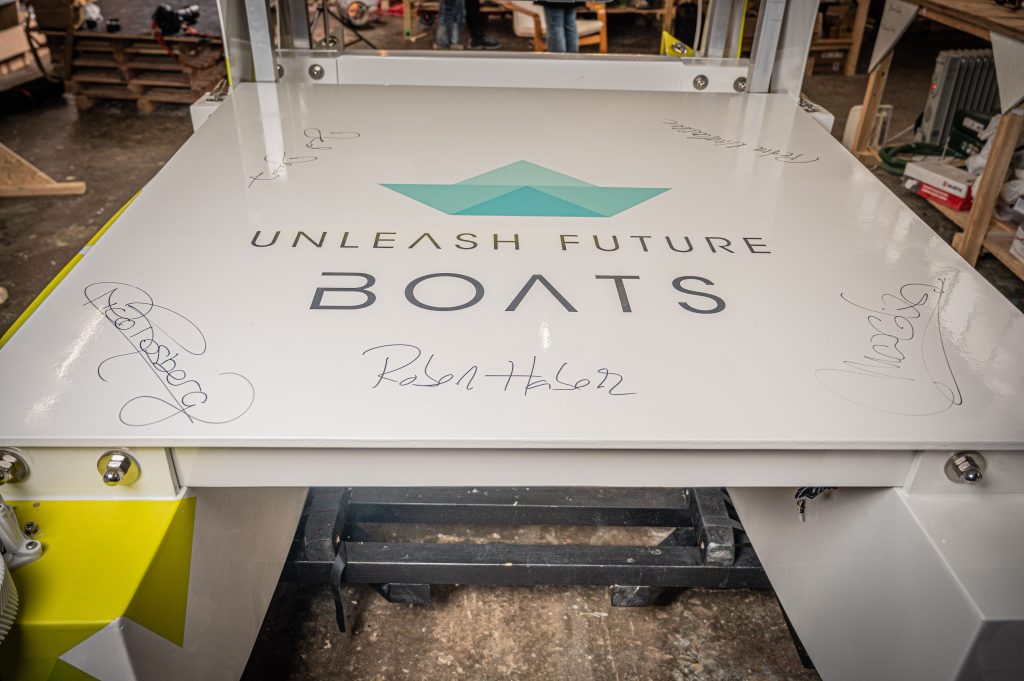 Mobility transition
FUTURE ONE
---
FUTURE ONE is our contribution to the mobility transition. Water transport is a key component of the infrastructure in both our metropolitan and rural areas. Autonomous boats, fully electric and powered by green hydrogen will transport up to 12 people along with (e-)bikes, strollers, wheelchairs to drive change!
Worlds first truck on the water
CARGO ONE
---
The world's first truck on the water. Fully electric, autonomous and with green hydrogen, logistics on the water will be emission-free and economically attractive. Thanks to digital communication between boats and ports, the digital gap in the transport chain is finally closing.
Complete retrofitting solutions
GREEN BOATS ENGINEERING
---
Complete retrofitting solutions as a product package from a single source. From the drive propeller to the electric motor to the battery unit with socket or the tank for green hydrogen: International shipyards can already pre-order for 2023 at Unleash Future Boats.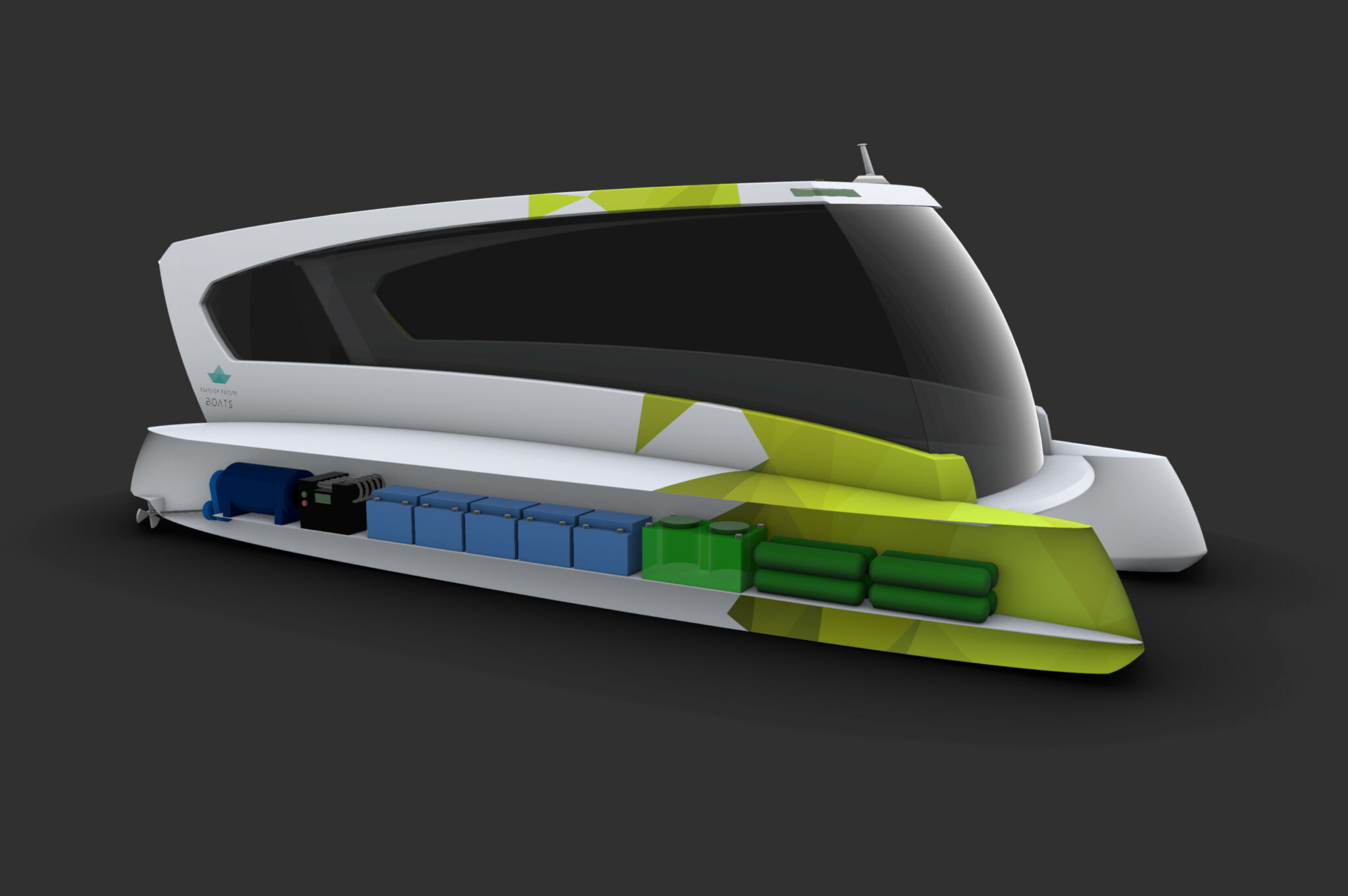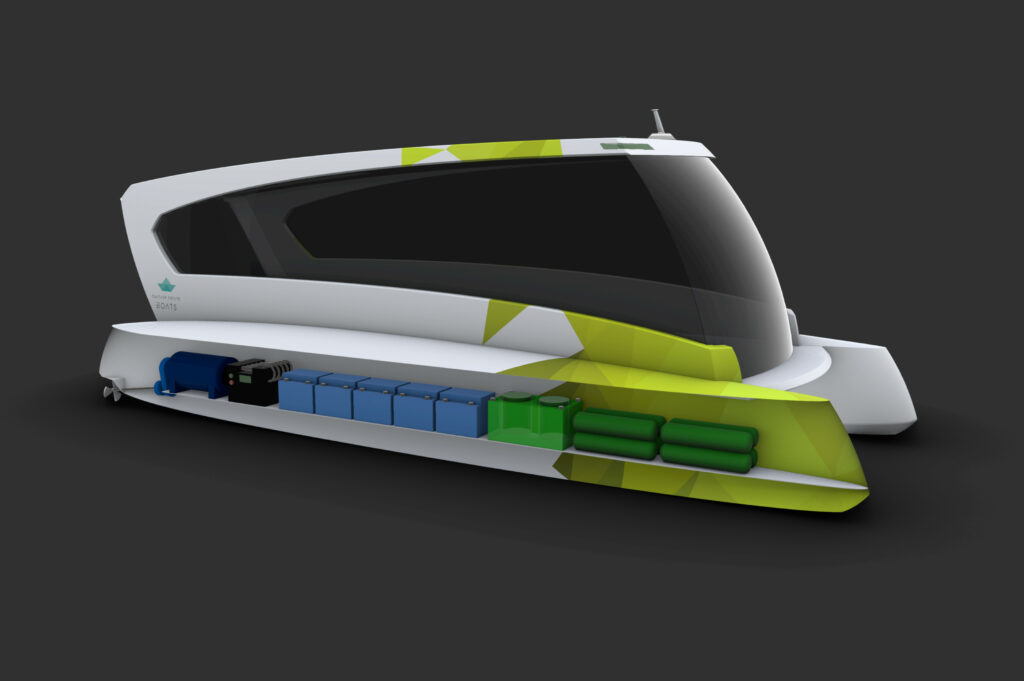 Autonomous systems
INNOVATIVE SENSOR TECHNOLOGY
---
Autonomous systems form the gateway to a new world, in which intermodal transport is part of our everyday life. Innovative sensors provide the keys to this gate. Unleash Future Boats is one of the leading innovators in the field of sensor technology and sensor fusion.
Integrated into the everyday life
DIGITAL CONNECTED SERVICES
---
Digital networked services integrate seamlessly into our everyday life and enable completely new opportunities. Unleash Future Boats brings useful digital services to its innovative products, offering significant added value for both private users (OwnerCare) and fleet managers (FleetManager) globally.