FUTURE ONE
Unleash Future Boats GmbH develops visionary small ferries, boats and ships. Our drive systems are electric and silent. For people as well as goods & logistics. The trip with our boats are absolutely relaxing! Nevertheless, full of magic and energy, you can cross the water quickly, because the boats have enormous performance potential thanks to fuel cell technology. eBikes can be conveniently recharged on board during the boat trip.
Fully electric, autonomous boats – powered by green hydrogen. Experience the pure energy and magic of future-proof technology!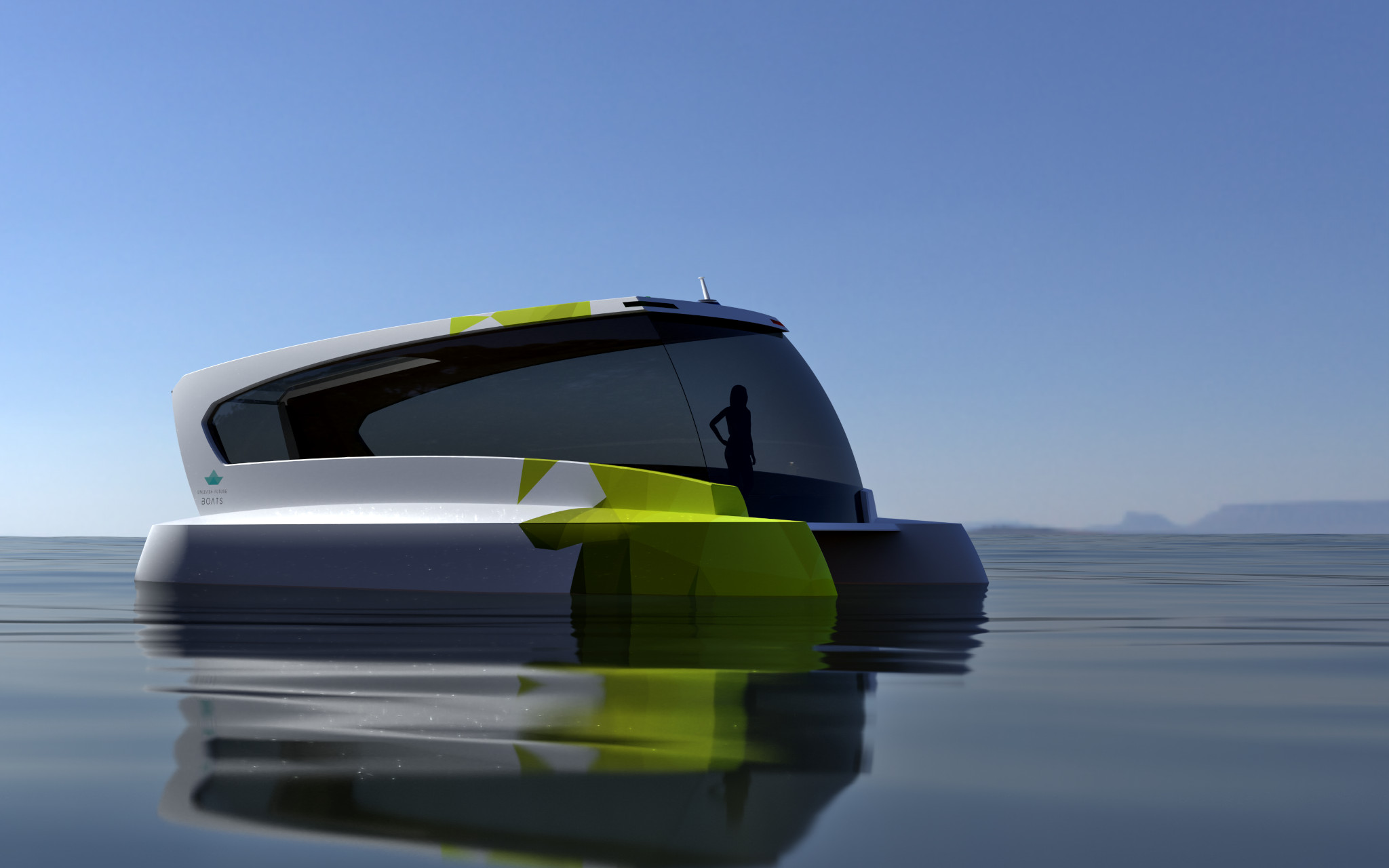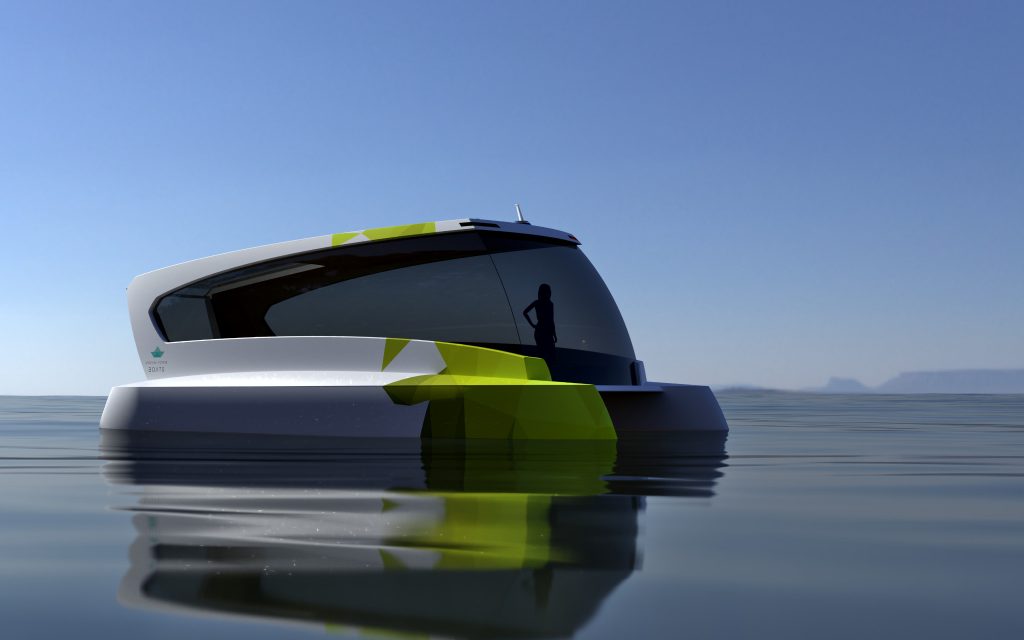 FUTURE ONE
We build multi-hull boats, catamarans. They are safe and suitable for shallow water. There is an independent drive train in each hull. Boarding is easy via a ramp, for autonomous boarding of goods. Our boats are barrier-free for bicycles, strollers and wheelchairs. We develop our boats modularly, similar to the automotive industry. Redundancy ensures safety and security. The boats are completely digital. In this way, our systems can be continuously developed and improved for your convenience and joy.