Investor Relations
Unleash Future Boats presents an entire ecosystem for future maritime solutions.
In the near future, there will be unmanned ships cruising our blue planet. Unleash Future Boats is developing zero emission autonomous boats and ships with fuel cells and hydrogen. Reducing 3.7% of European CO2 emissions. Enabling a new era of maritime transportation, ocean research, digital logistics and mobility.
GREEN BOATS ENGINEERING
---
Green Boats Engineering, an Unleash Future Boats company, is providing retrofit kits for zero emission propulsion. Battery electric drives with large range available thanks to fuel cells and hydrogen range extenders.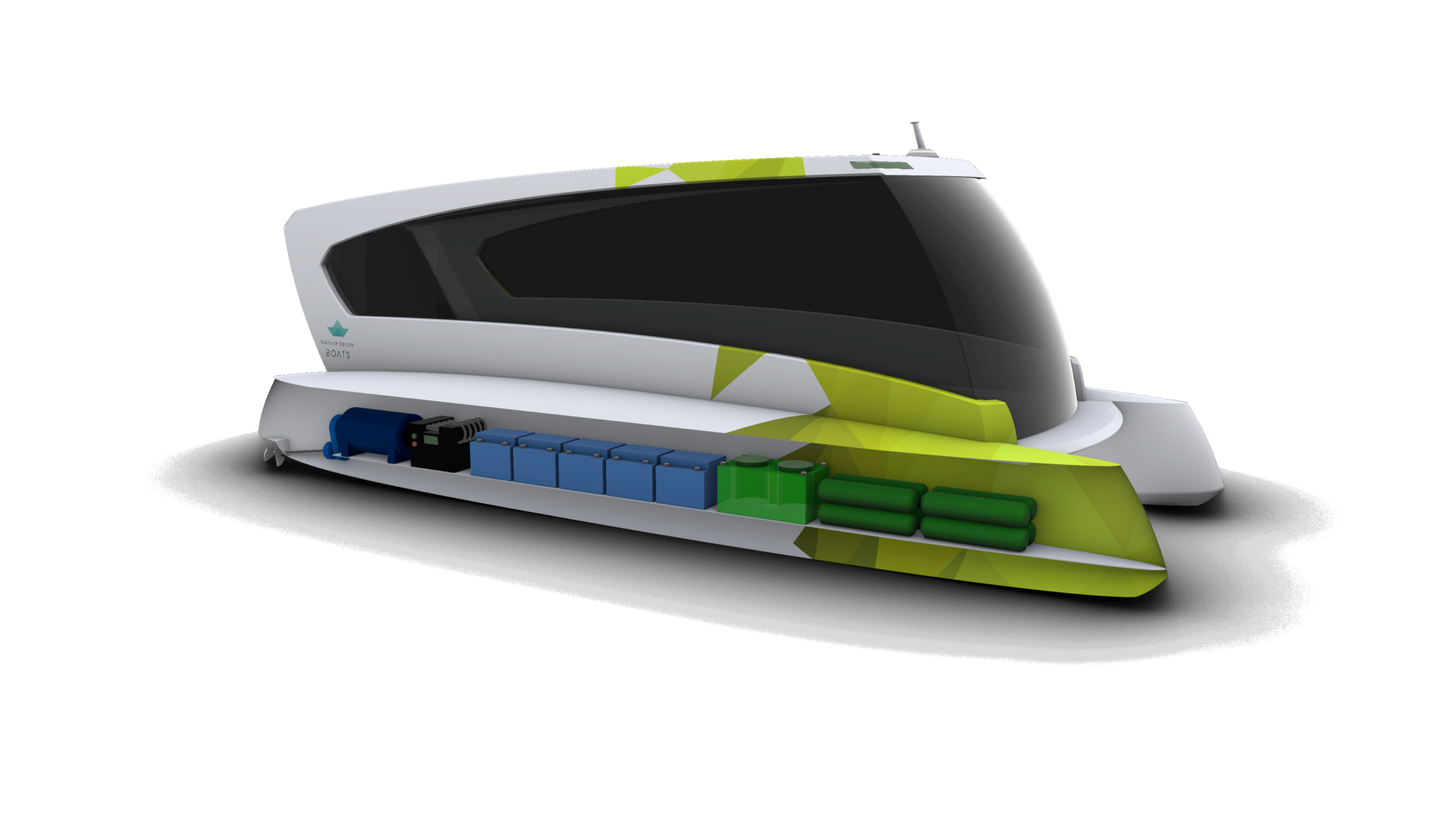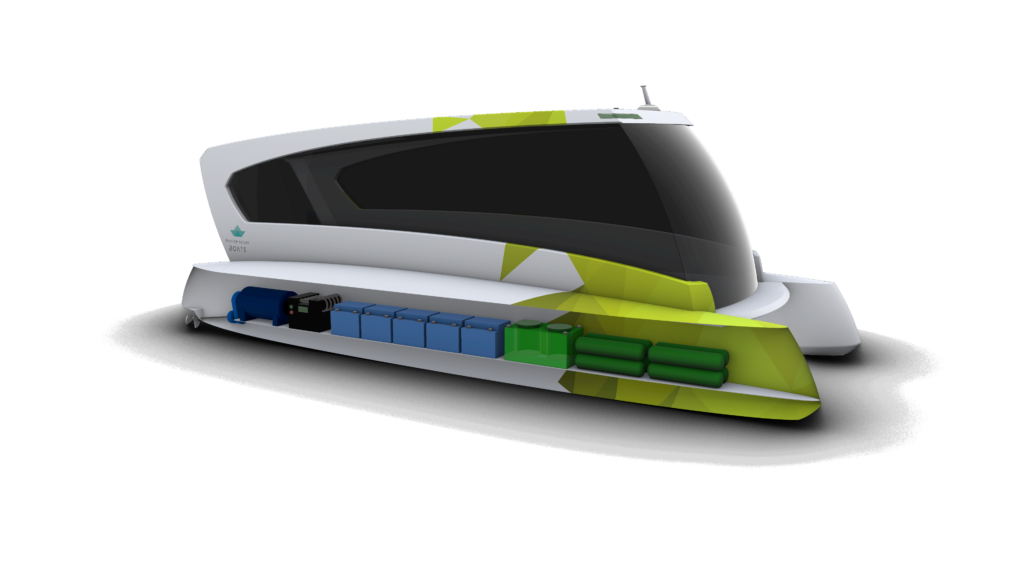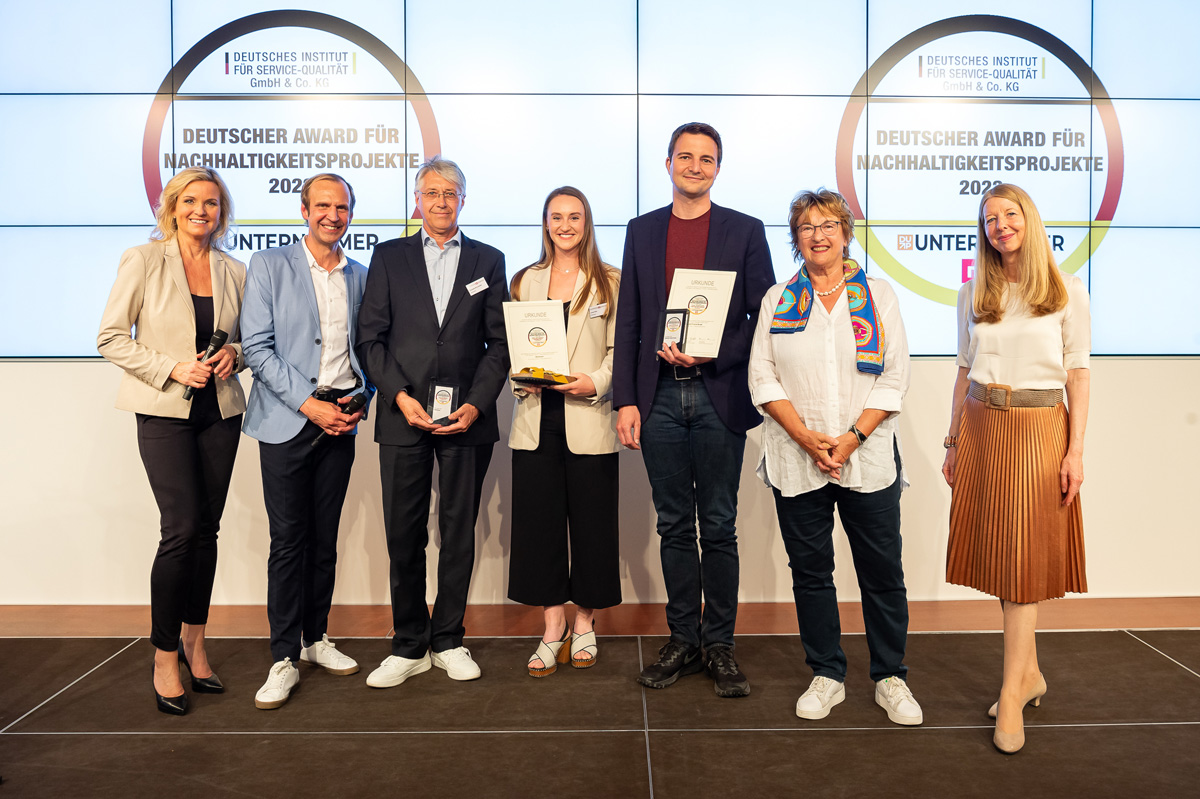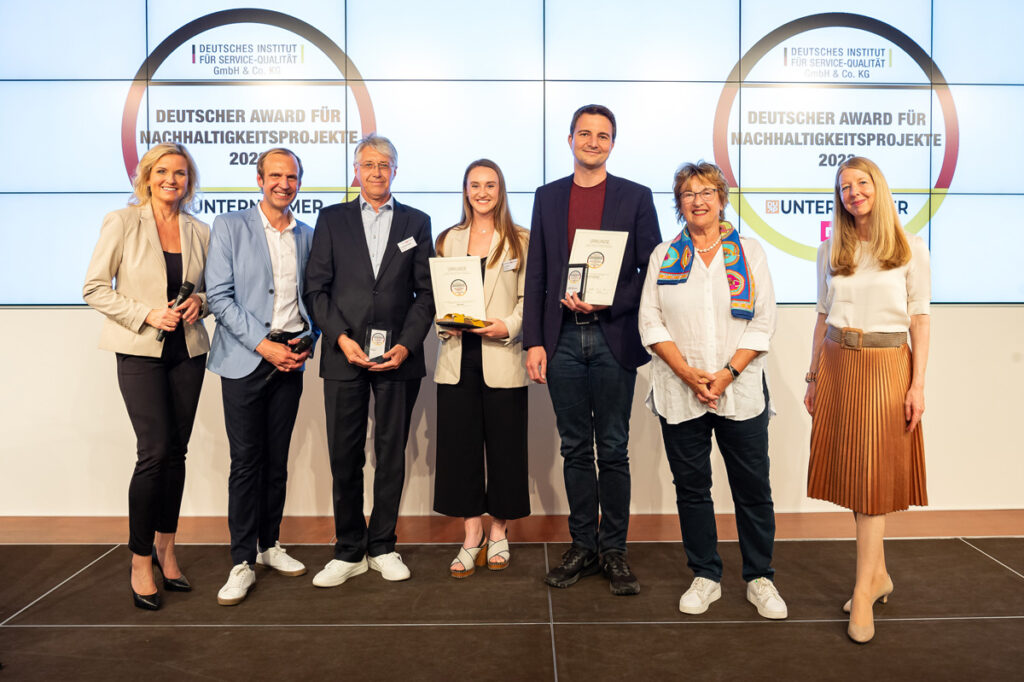 Our modular solution is available for boats and ships between 8 and 45meters (26 to 150 feet) in three categories starting mass series production in 2024. Providing the overall solution as a complete kit, Green Boats Engineering has a clear technological USP winning awards already.
EUROPEAN TEST AND VALIDATION CENTER
---
Digital Test Field Schlei, the 42-kilometer estuary in Schleswig-Holstein is an official research area for semi-autonomous and autonomous maritime mobility. The project HANNAH successfully launched Germany's largest digital test field for fully autonomous maritime systems, developing into European Test- and Validation Center for Autonomous Maritime Systems.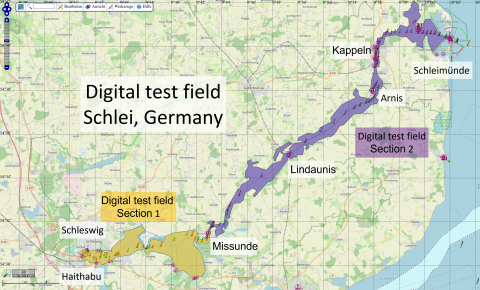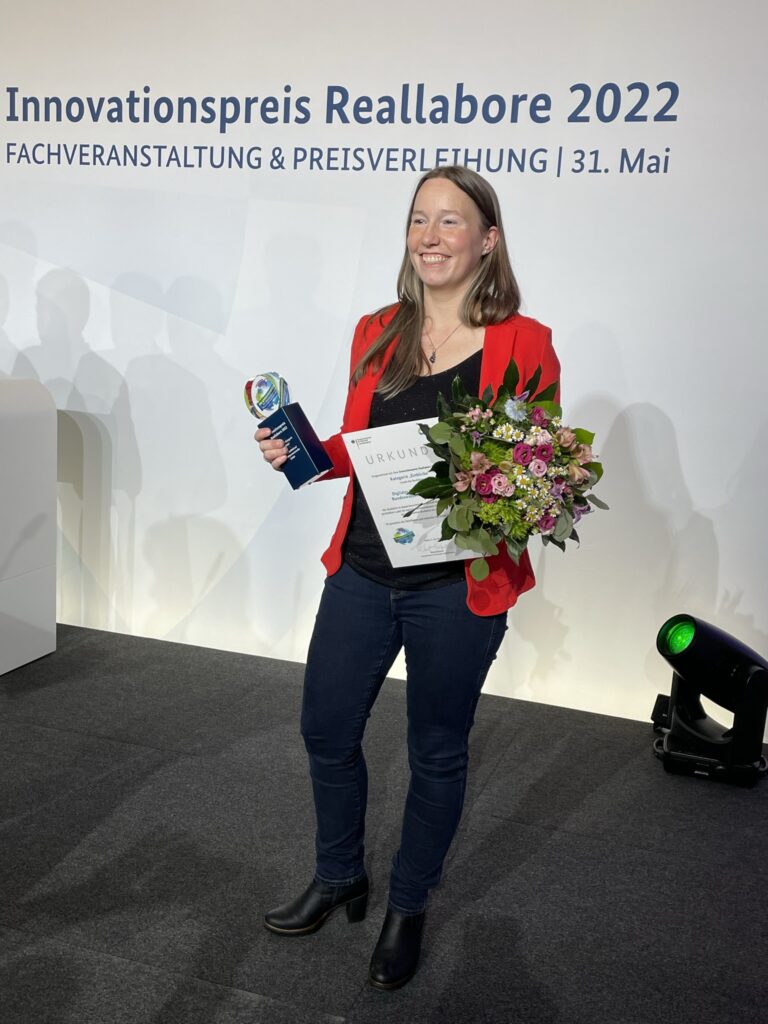 The entire Schlei is used as a digital waterways test field. The Federal Ministry of Digital and Transport (BMDV) was funding the project in 2021. Q1 2021, HANNAH was presenting mid-term results internationally to the CCNR, claiming German technology leadership in fully autonomous systems.
In a project with the University of Lübeck, an IEEE whitepaper has been drafted about ethics in maritime autonomous systems. Since January 2021, the European Test- and Validation Center is officially supported by the ESA, European Space Agency.
In addition to the success of HANNAH, the digital test field is developing into a Regulatory Sandbox that invites the public, politics, industry, and policy-makers to jointly claim Germany's technological advancements. The Federal Ministry of Economic Affairs and Climate Action awarded the Innovation Prize for European Regulatory Sandboxes (#Reallabore), recognizing The Schlei becoming Europe's test and validation center for autonomous maritime systems.
With the launch of ZeroOne in 2021, the team became one of the leading global disruptors developing fully autonomous boats and ships. This includes decision making on the boat with all required functional safety and security implications.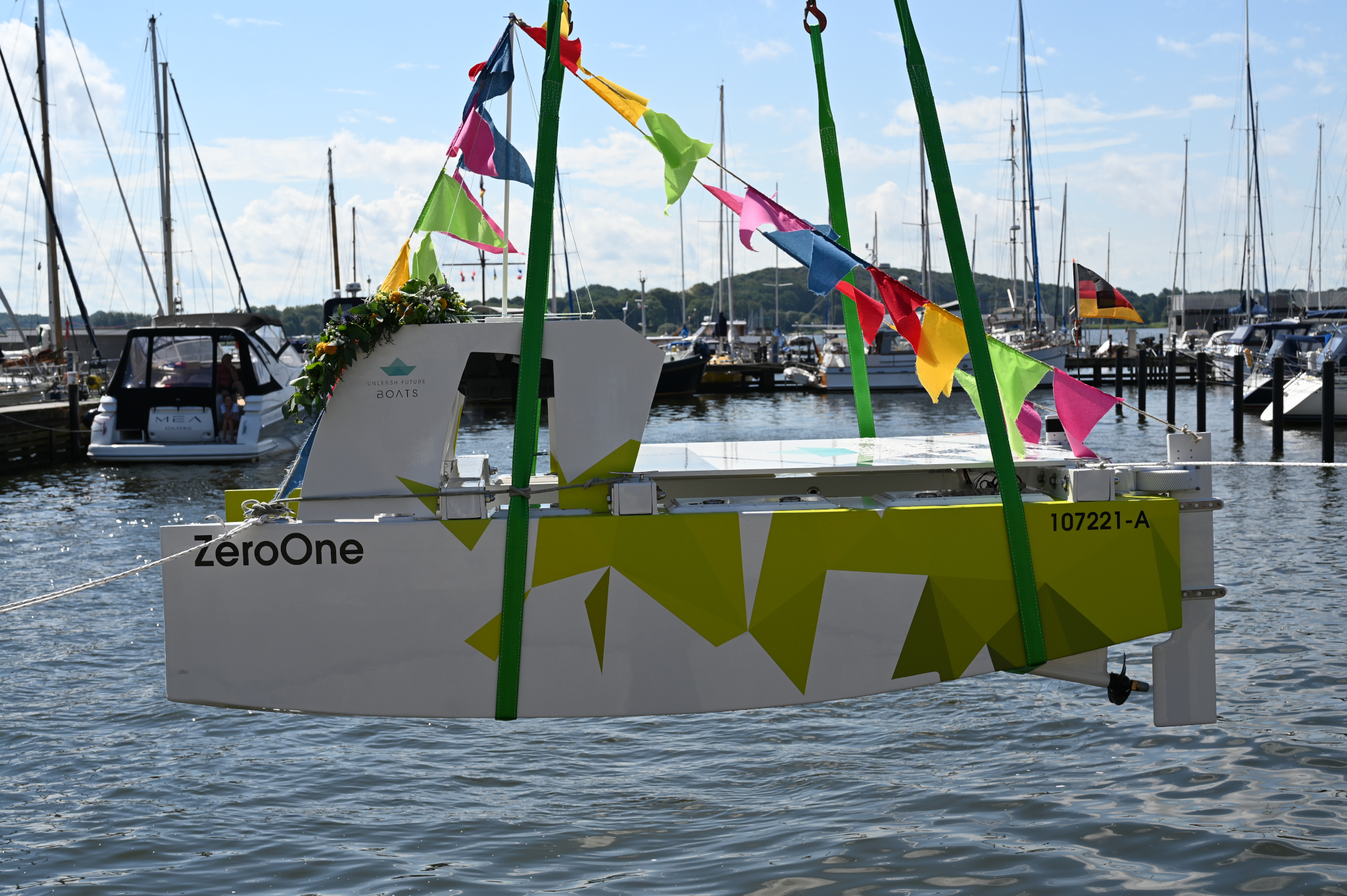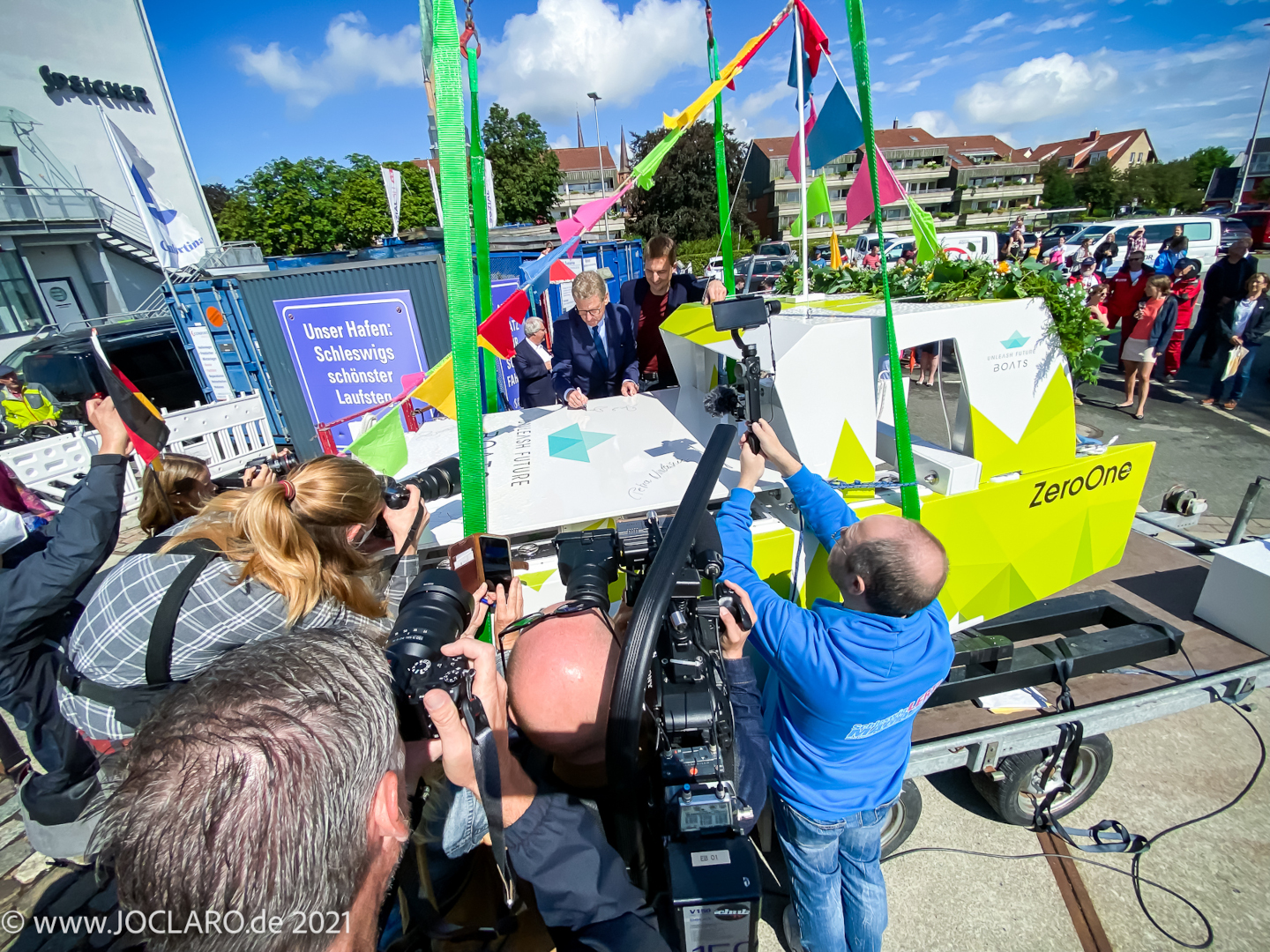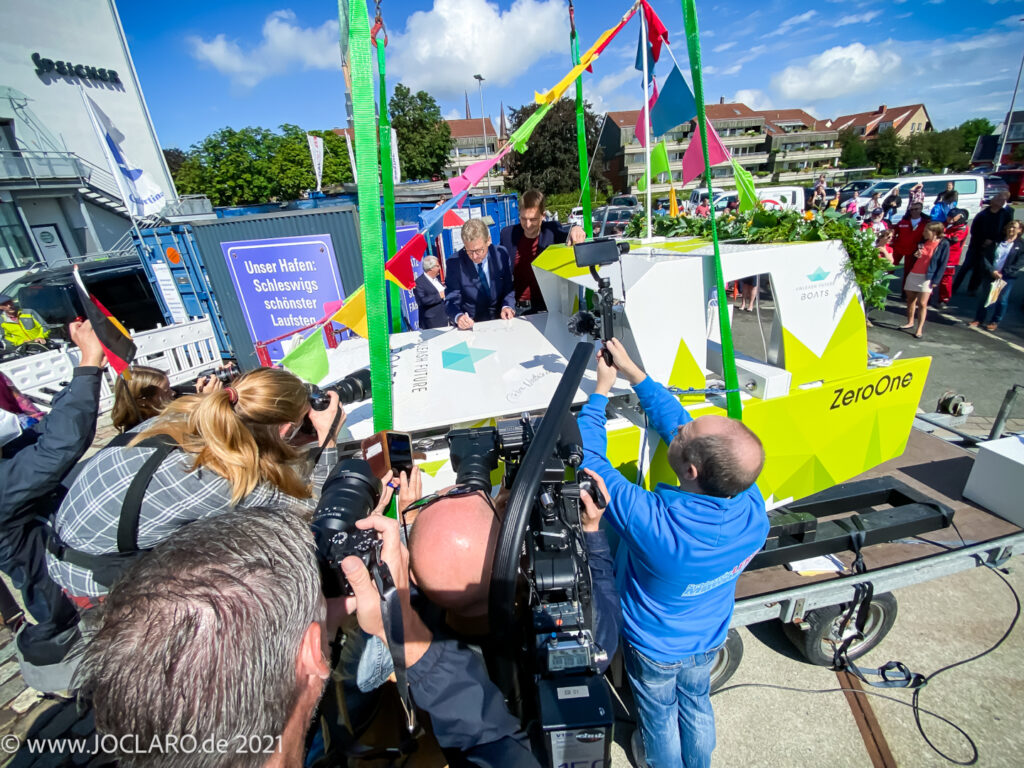 The innovative deep tech company is internationally recognized (Top 5 out of 916 analyzed sustainable solutions impacting Mobility and Top 10 out of 5424 Transportation Trends & Innovations in 2022).
The team has started testing autonomous traffic on the water under realistic conditions. Unleash Future Boats has big plans and holds a strong track record. The multi-industry expert team has been developing autonomous cars for more than 25 years. Just when their technology became known on the streets of the world, they started to design zero emission autonomous boats and ships back in 2017. Just two years later, they have developed a new sensor technology and design architecture to address the much more advanced challenges of fully autonomous cruising on the water.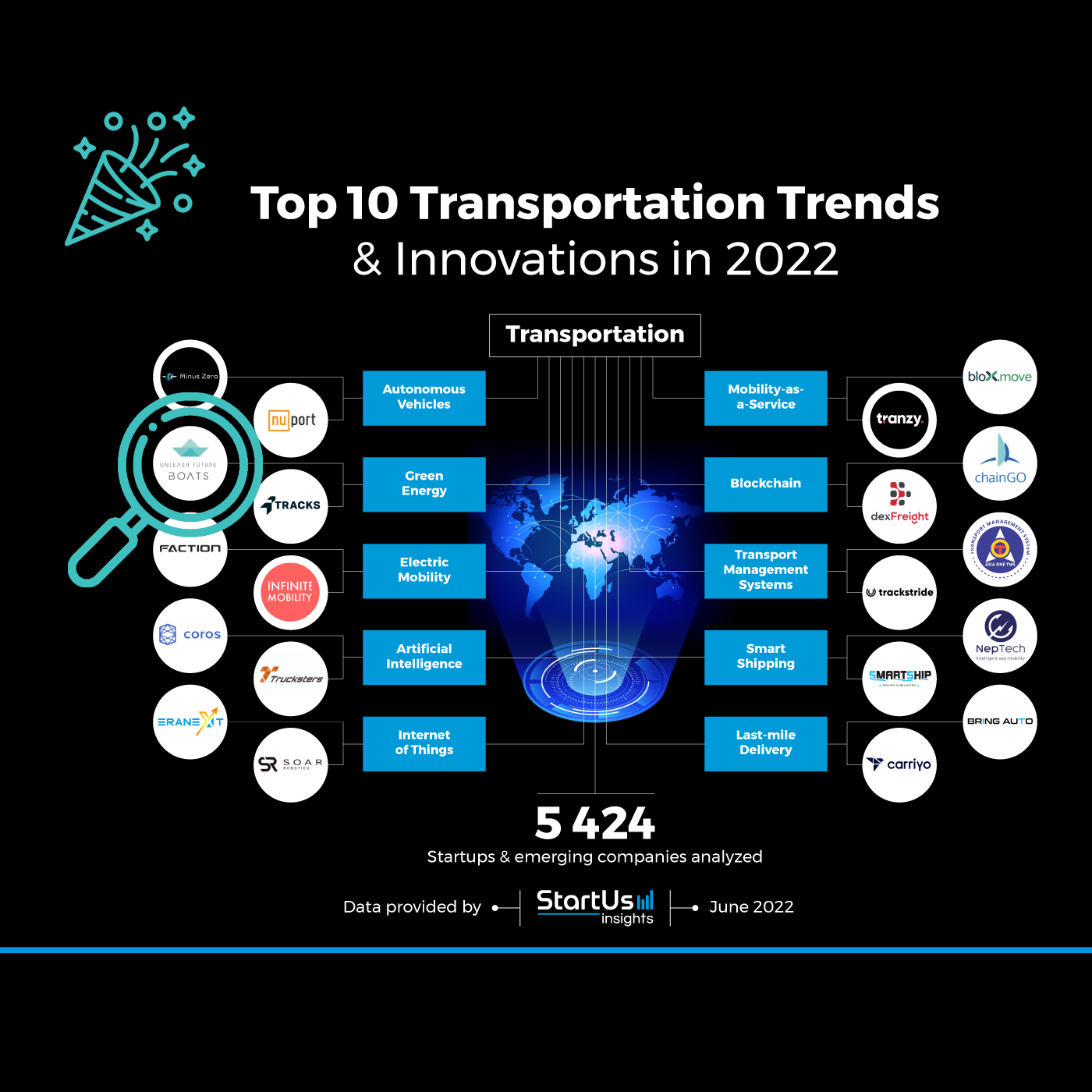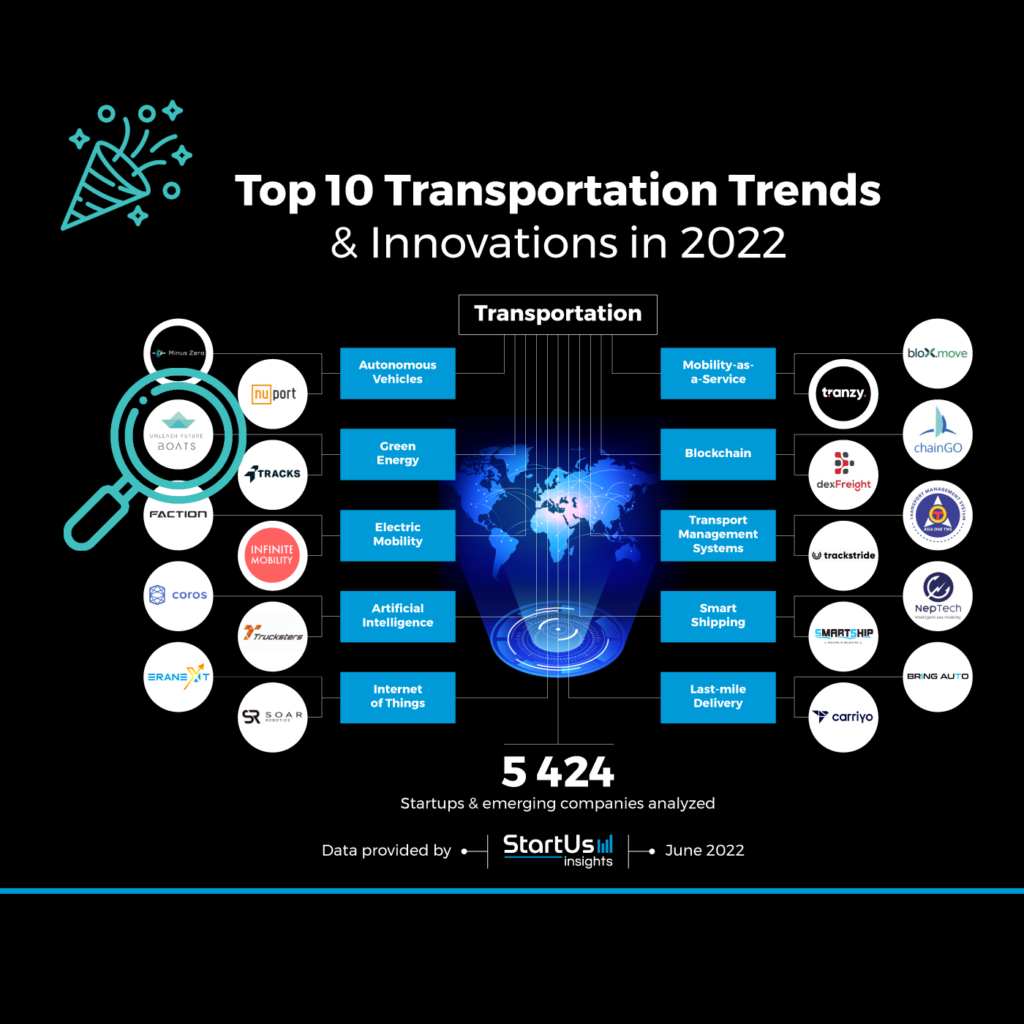 INNOVATIVE FUTURE
Unleash Future Boats is already planning intermodal mobility hubs for mega cities and rural areas. In addition, a fully digital port is in progress. This is where Future of Logistics is being created. With on-site development, we are onboarding national and international disruptive logistics startup heroes. The Digital Port SH is becoming a virtual hub and laboratory to explore and deploy seamless automated logistics solutions.
Entering the Unleash Future Boats ecosystem by investing in one of its disruptive subsidiaries, you are putting focus on re-writing the rulebook of maritime industry.
invest@unleash-future-boats.com