INNOVATIVE SENSOR TECHNOLOGY
Unleash Future Boats is an interdisciplinary company. We can draw on more than 25 years of experience in the automotive and aerospace sectors to master the physical challenges of rough maritime conditions. In addition to a new type of architecture, we have also invented an innovative sensor. With our team of top experts in the industry, as well as our cooperation partners, we will continuously develop our systems and sensors.
In international comparison, our innovative sensor gives us a competitive edge, which will give us a clear lead in terms of reliability. It allows us safe and reliable detection and is therefore an important key technology in order to be able to act even under the harsh conditions of the real world.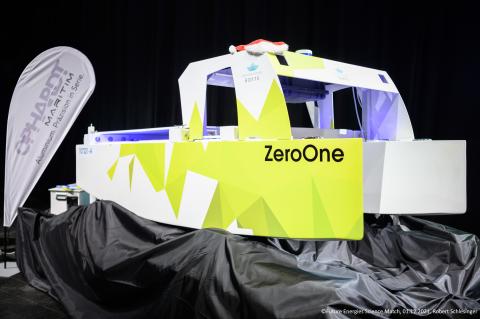 ZeroOne plays a key role to speed up system development of sensor fusion and advance sensor development. Capable to carry multiple sensors, easy to change and adapt, development cycles reduced to weeks instead of years. In addition, ZeroOne is giving us real-world experience and valuable data to permanently train and advance our model and algoriths.
MAIN ACHIEVEMENTS OF THE PAST 5 YEARS
We built our own prototypes (boats, sensors & systems)
Our team registered the longest digital test field on federal waterways in Germany
received several grants and subsedies of the German government, state and European Union
invented a completely new type of sensor
was able to win strong cooperation partners
built a complete supply chain to scale fully automated production
already prepare 4 international patent applications
invented a digital protocol between Vessles and Infrastructure
activating and operating the biggest test field for R&D and validation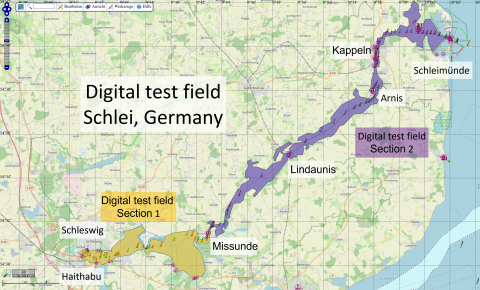 ZeroOne is internationally licensed being fully autonomous. It can be operated without any remote connection, that means no driver, and including up to two passangers. In addition to the official license, ZeroOne enjoyes global insurance for operation being fully autonomous, too. Concluding our achievements of the past 5 years, we are ready to build FutureOne and CargoOne in full scale to demonstrate capabilities and scaleup our business.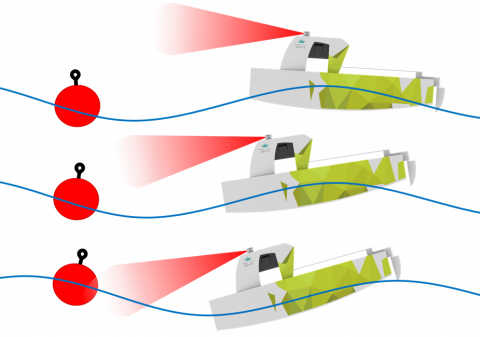 Unleash Future Boats is taking a global lead in sensor fusion and sensor development to counter permanent movement of the vehicle in real-world and critical water conditions. One of the main differentiations between roadside vehicles and boats is the permanent movement of any object on the water as well as the observing vehicle. Missing any fixed objects, glare by the sun, reflections, fog and rain created the perfect environment for innovations. By taking the lead in precise positioning, Unleash Future Boats has made the significant advancement to bring autonomous driving on the water into series production